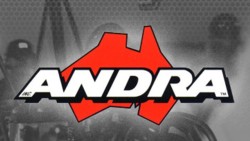 Like most motor sports, ANDRA has permitted limited passenger rides in controlled conditions for many years, mainly for the purposes of promotional activities.
In a strategy to deliver additional safe, controlled options to dangerous practices on public roads, and to widen the already exciting off-street experience, ANDRA has worked with the Australian Drag Racing Promoters Association to introduce single passengers in some cars at off-street events.
Single passengers will be permitted in cars racing in paired runs at designated off-street events, where;
the passenger is afforded the same safety provisions as the driver (seat, safety belt/harness).
all car windows are closed.
the car does not run an elapsed time quicker than 11.99 seconds (1/4 mile) / 7.70 seconds (1/8 mile), or exceed 200 kilometres per hour (124 mph).
the track complies with the ANDRA National standard as a minimum (this includes Hidden Valley Drag Strip).
the passenger is 18 years old as a minimum.
the passenger pays the posted Entry Fee, completes the Entry Form and completes the ANDRA Acknowledgement of Risk statement.
The passenger holds an ANDRA Divisional Licence as a minimum (available on the day).